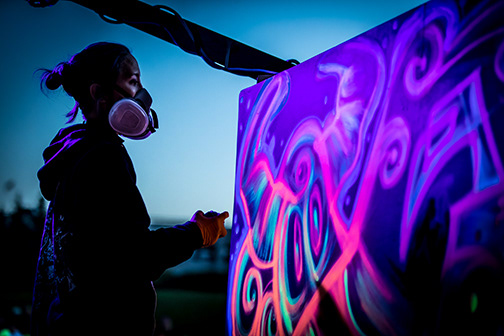 Come have
Pink Panda
 live paint at your next indoor or outdoor event! Creating an original work of art using acrylics, chalk, spray paint and/or UV reactive paint. Only the highest quality products are used.
Live Painting – skate decks, canvases, pavement, an 8' x 12' pop-up wall, or pretty much anything else you want.  
Please contact her for further details. 
"Pink Panda impressed us with her live painting that not only fit her brand but ours too. Nuit Blanche was our busiest day ever and Pink Panda's art lit up the night acting as a beacon that was impossible to miss. Everyone walking by stopped to admire the process."
Sales & Marketing Manager
PEG Beer Co., Winnipeg, MB  Canada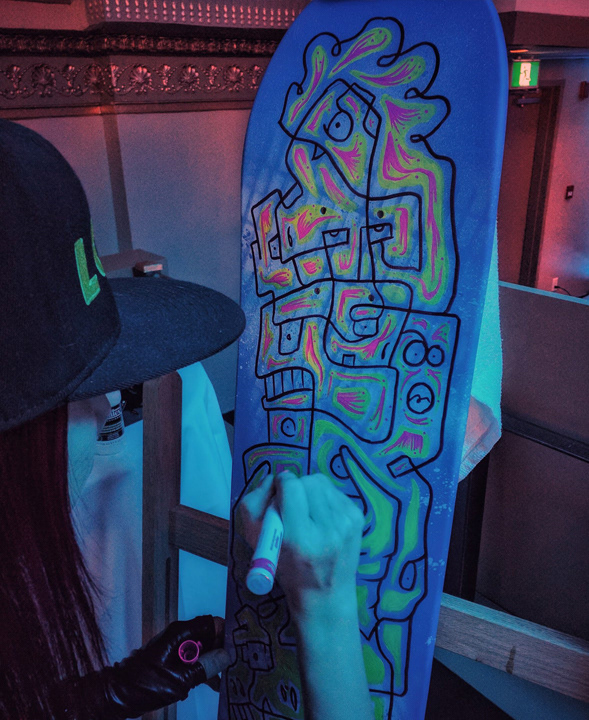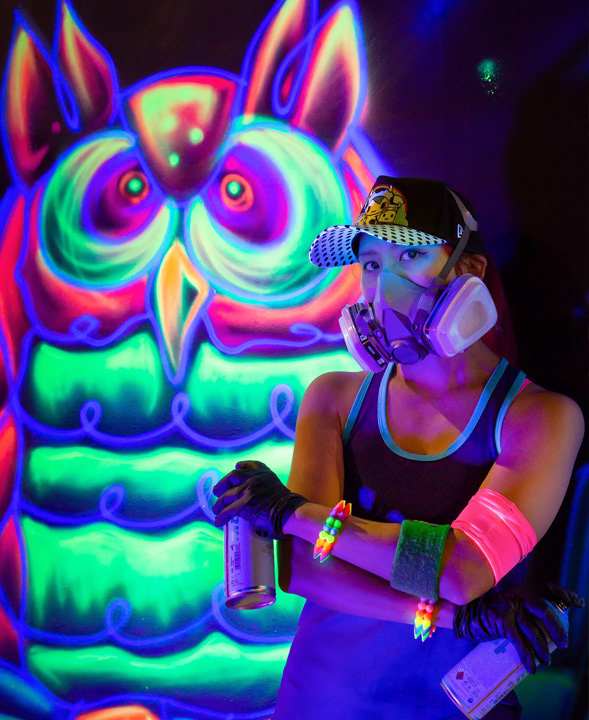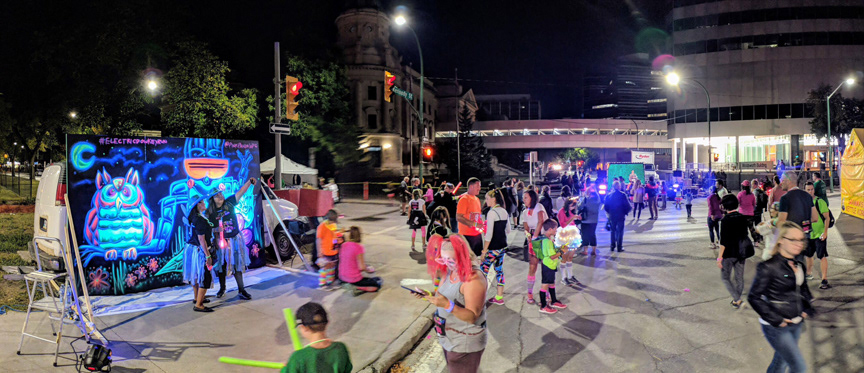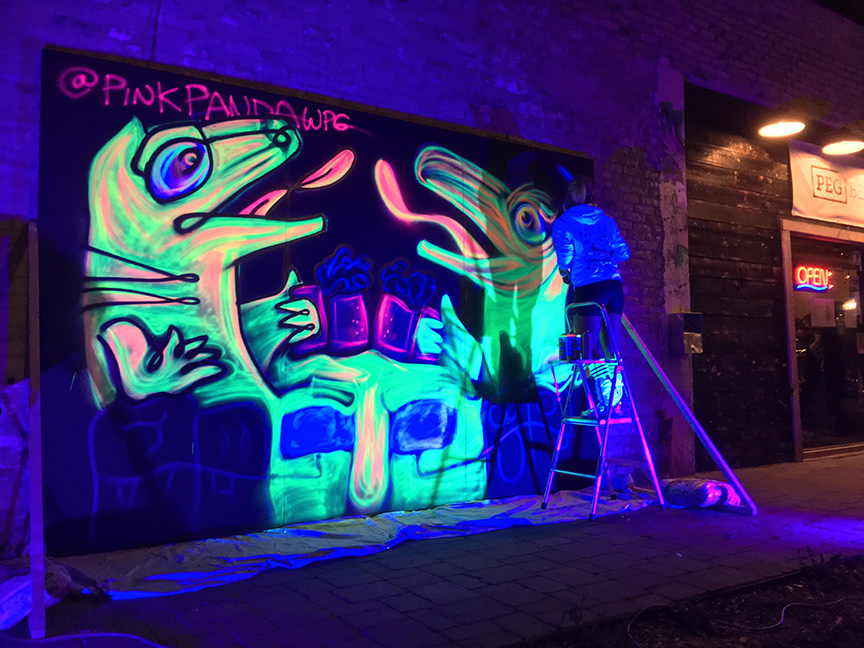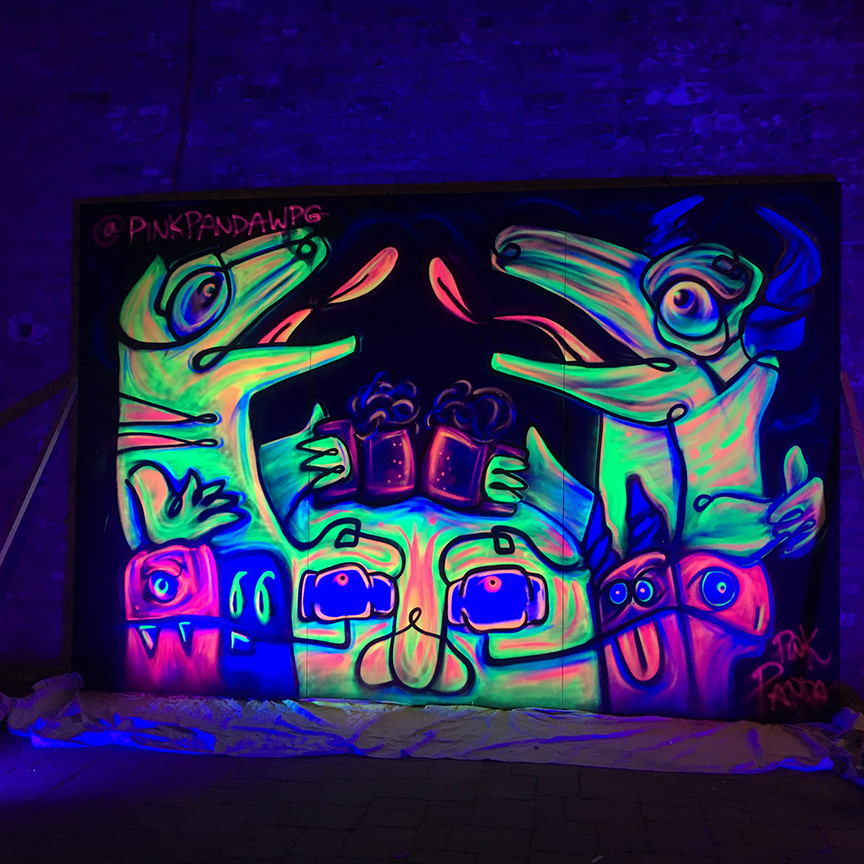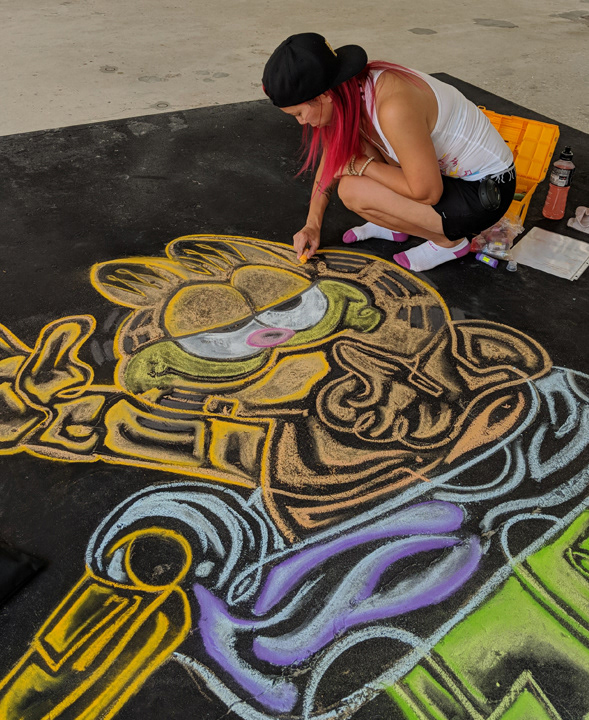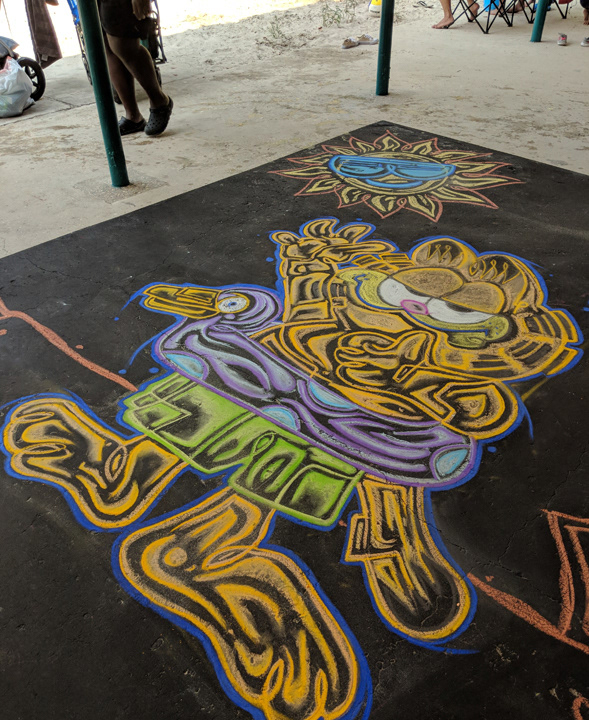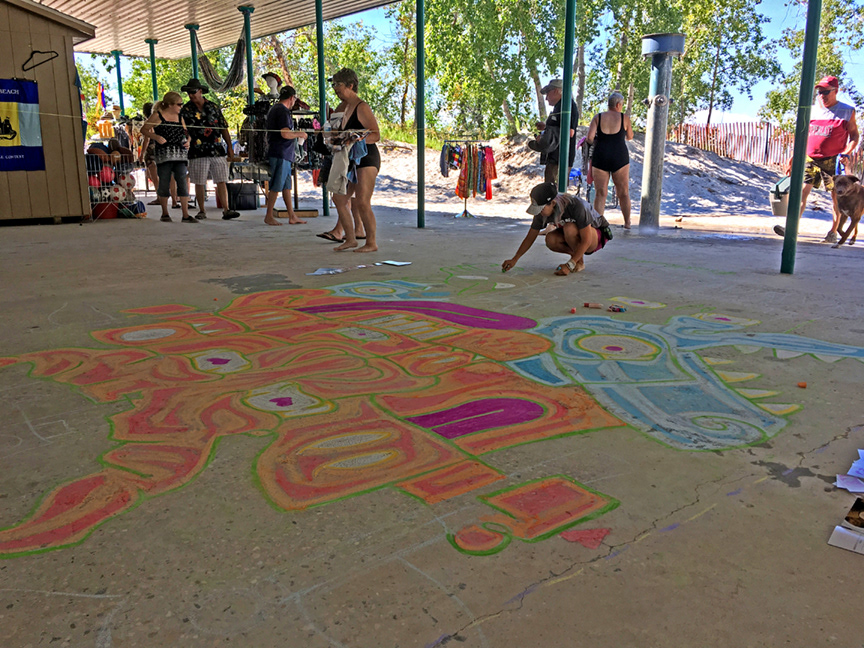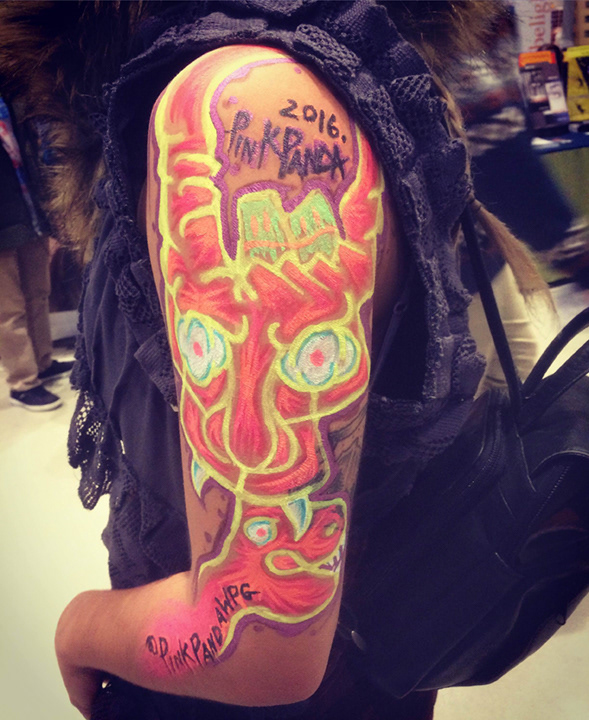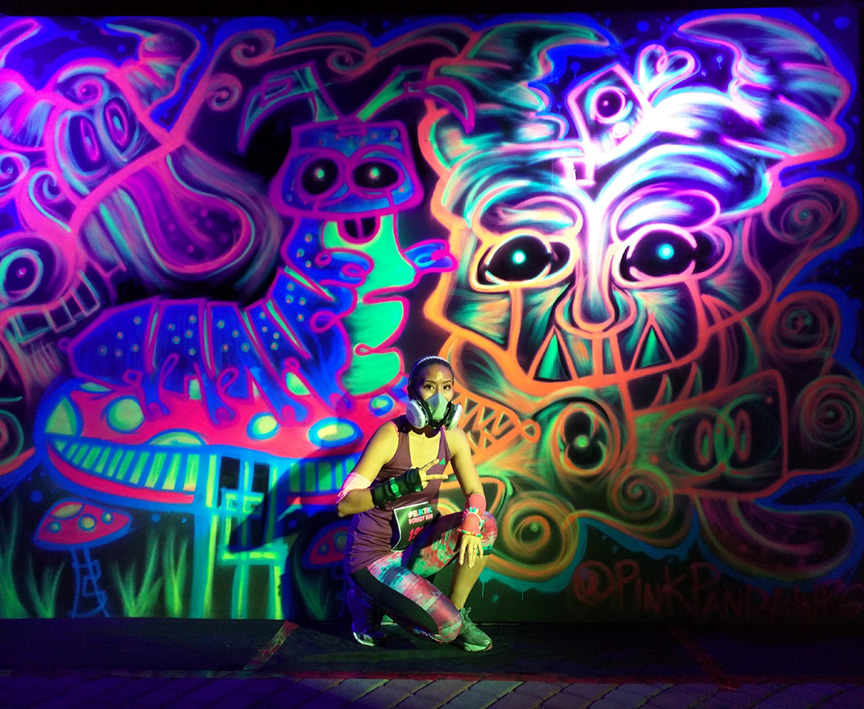 Top Photo credit: Kelly Morton Photography