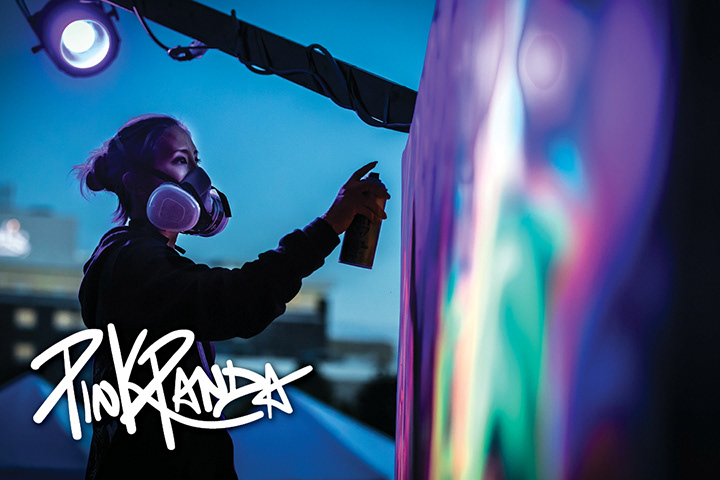 Pink Panda
 is a visual artist from Winnipeg, MB. Canada. She graduated with a Bachelor of Fine Arts degree from the University of Manitoba. She is a freelance graphic designer with over a decade of experience and is now pursuing her true passion of painting and drawing.
From spring-fall she delights passersby around the city with unexpected chalk drawings. 
She is currently working on events/shows for 2018 and is preparing for her first solo art show coming spring 2019.
Pink Panda enjoys working with monsters and mythical creatures. She incorporates this subject matter into her work using a variety of mediums including UV reactive paint. Her style consists of many lines; an abstract feel merged with vibrant colours. 
She has worked and collaborated with clients including: CREATE, Electric Donkey Run, DRAFT Skateboards, Third + Bird, PEG Beer Co., Transcona Biz, Macdonald Youth Services, Studio Central/Artbeat Studio, 
Cosplay For A Cause, Inspire Community Outreach and the Children's Hospital Foundation of Manitoba.
Pandamensional
, Cre8ery,
125 Adelaide Street, 
Winnipeg, MB. – March 29-April 9, 2019. 
Opening Recetion: Friday, March 29, 2019.
Top Photo credit: Kelly Morton Photography