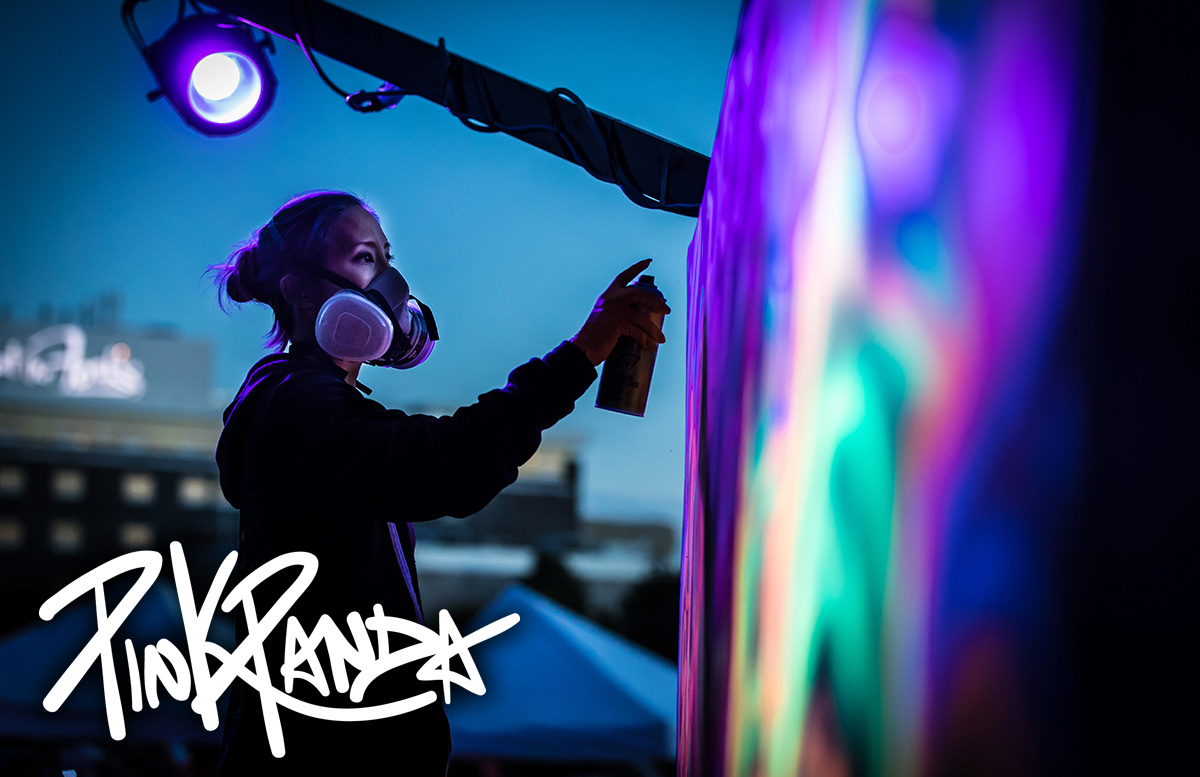 Pink Panda
is a visual/street artist from Winnipeg who graduated with a Bachelor of Fine Arts degree from the University of Manitoba. She is a freelance graphic designer with over a decade of experience and is now pursuing her true passion of painting and drawing.
She has been having fun with her style in a variety of mediums including chalk, acrylics, spray paint and uv reactive paint.
Street art, graffiti, music and cartoons have always been a strong influence and inspiration for Pink Panda. When not painting murals or selling her art at various events, she spends the spring and summer months longboarding and leaving chalk drawings to be found around the city and performing live painting "pop-up" installations. The leaving of temporary art is something significant to Pink Panda as it helps her keep her mantra "Be in the moment" in focus and practice letting go.
Recently Pink Panda has had the opportunity to work as a guest artist for a small number of youth/adult programs in Winnipeg and surrounding communities. This is a relatively new endeavor and she looks forward to becoming involved on a regular basis in the near future.
She has worked and collaborated with clients including: CREATE, Electric Donkey Run, DRAFT Skateboards, Third + Bird, PEG Beer Co., Transcona Biz, Osborne Biz, Open Outline, Macdonald Youth Services, Studio Central/Artbeat Studio, Project Safe Audience, Scam Skate, Cosplay For A Cause, Full Blüm, 431 Urban Streetwear, Inspire Community Outreach and the Children's Hospital Foundation of Manitoba.​​​​​​​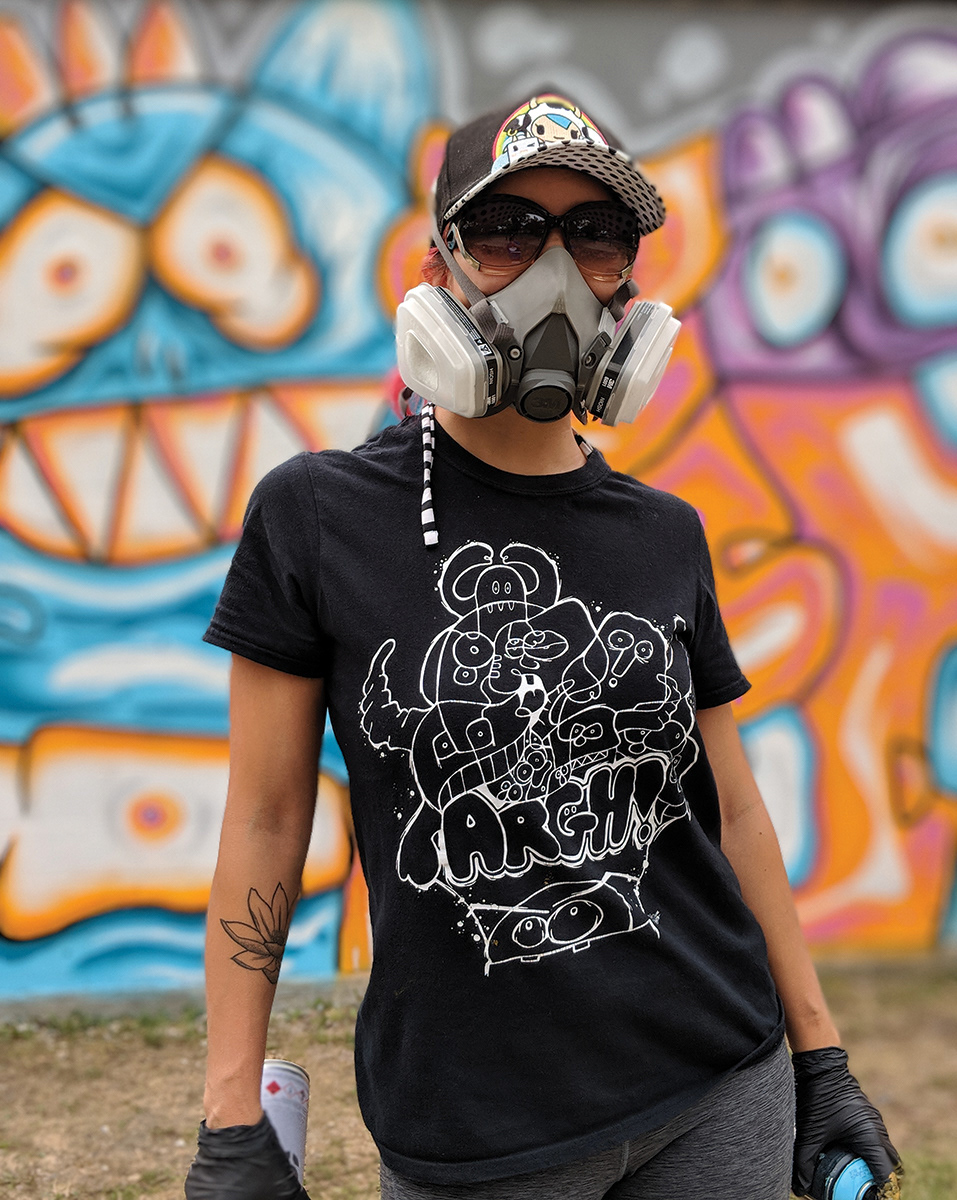 Top Photo credit: Kelly Morton Photography. Bottom Photo credit: Nüro